Here are a few comments from artists and venues that have worked with Matt.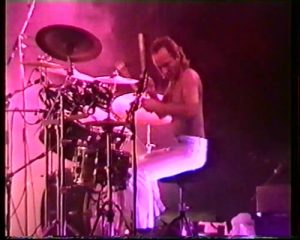 I have taken a number of vastly different pieces of music into Hangover Hill for mixing and mastering now, for the most part I have an idea of what I need to achieve but found Matt has a skill of reading the songs perfectly, being able to tidy them up to enhance the work. I have also taken session musicians in to do their parts and found that Matt is great at coaching people and getting the best out of them without over riding their own ideas or mine. Matt is also able to play synths or piano on my songs when required. Over time we have developed into a terrific partnership, so much so that I now give Matt credit as co-producer to all the work we do at Hangover Hill, Robert.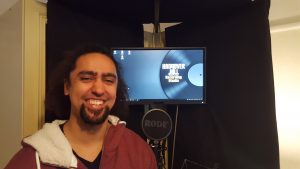 "I brought 1 of 4 tracks I was working on for an upcoming EP into Hangover Hill to see what could be done with it. It was such a quick, efficient and top quality process, not to mention a relaxed and friendly atmosphere, that I brought the remaining 3 tracks into the studio and I can't wait to release them in 2018!" Tim.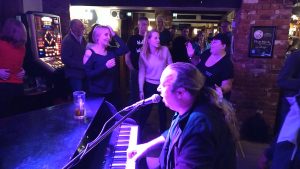 "Matt Black was incredible. Great entertainment creating a fun atmosphere. Looking forward to the next booking," Jason.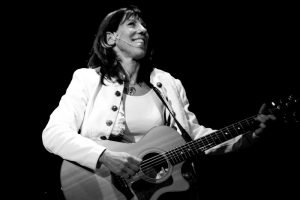 "It has been such a pleasure working with Matt Black at Hangover Hill Studios. He is an excellent recording engineer and a skilled technician. He makes the artist feel very relaxed so they can produce their best recording in the studio. His flexibility makes him very easy to work with and nothing is too much trouble. Matt is renowned for his piano playing and his piano tracks have been a bonus on many of my recordings. I have recorded my last four albums with Matt and would not hesitate to recommend him to anyone", Polly.